Logo of the art festival "Wroclaw Underwater" represents a dwarf (a fairy tale little creature) in a diving mask.
There is over 240 little dwarfs made of bronze on the pavements of Wroclaw and they are a symbol of the city.
The diving mask comes from the name of the festival.
This edition of the festival was called "On the Waves of Odra River"  and all the events were happening on boats  during river cruises.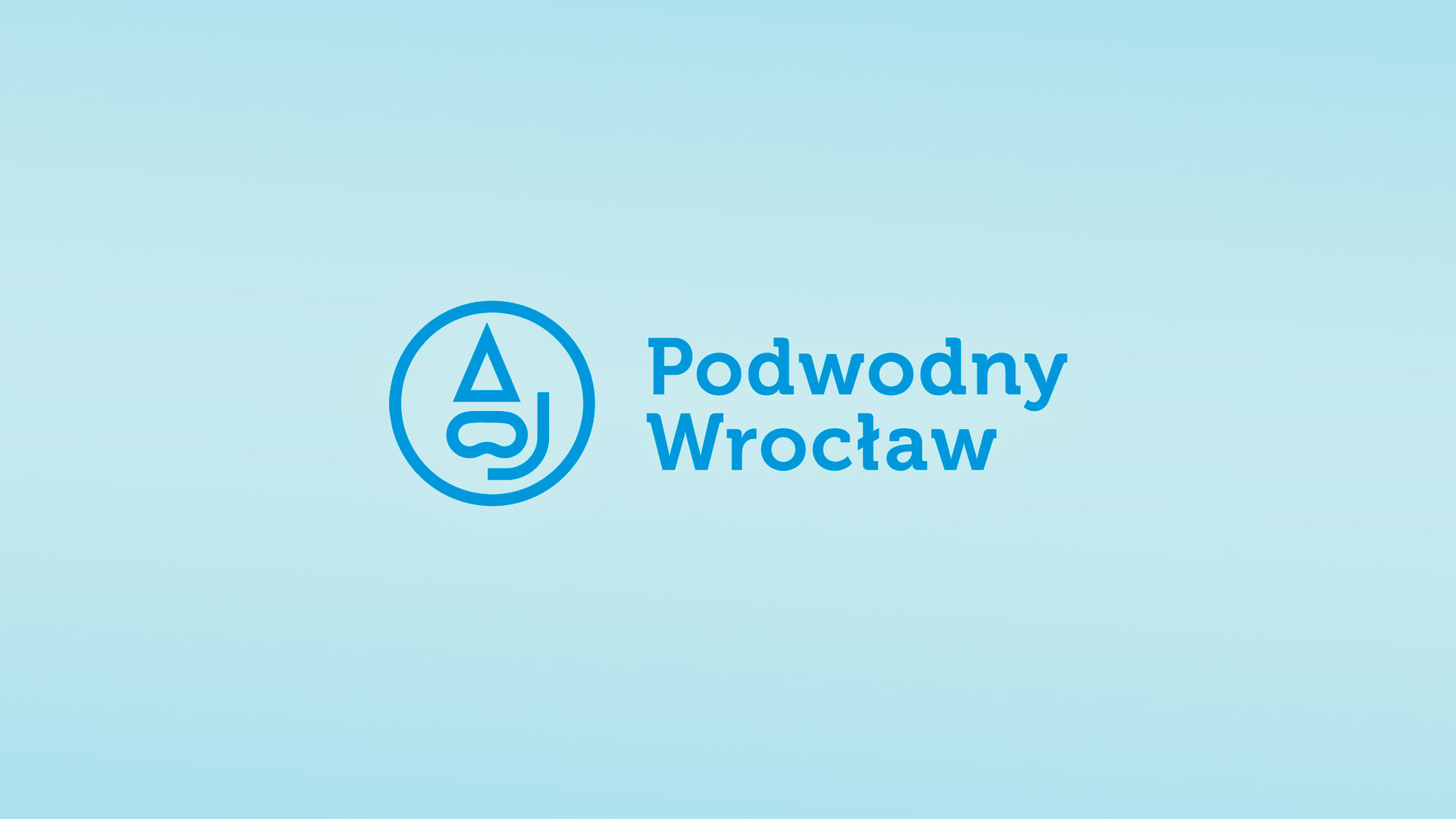 Tickets, pin badges, festival events calendar, identity cards
Identity cards and pin badges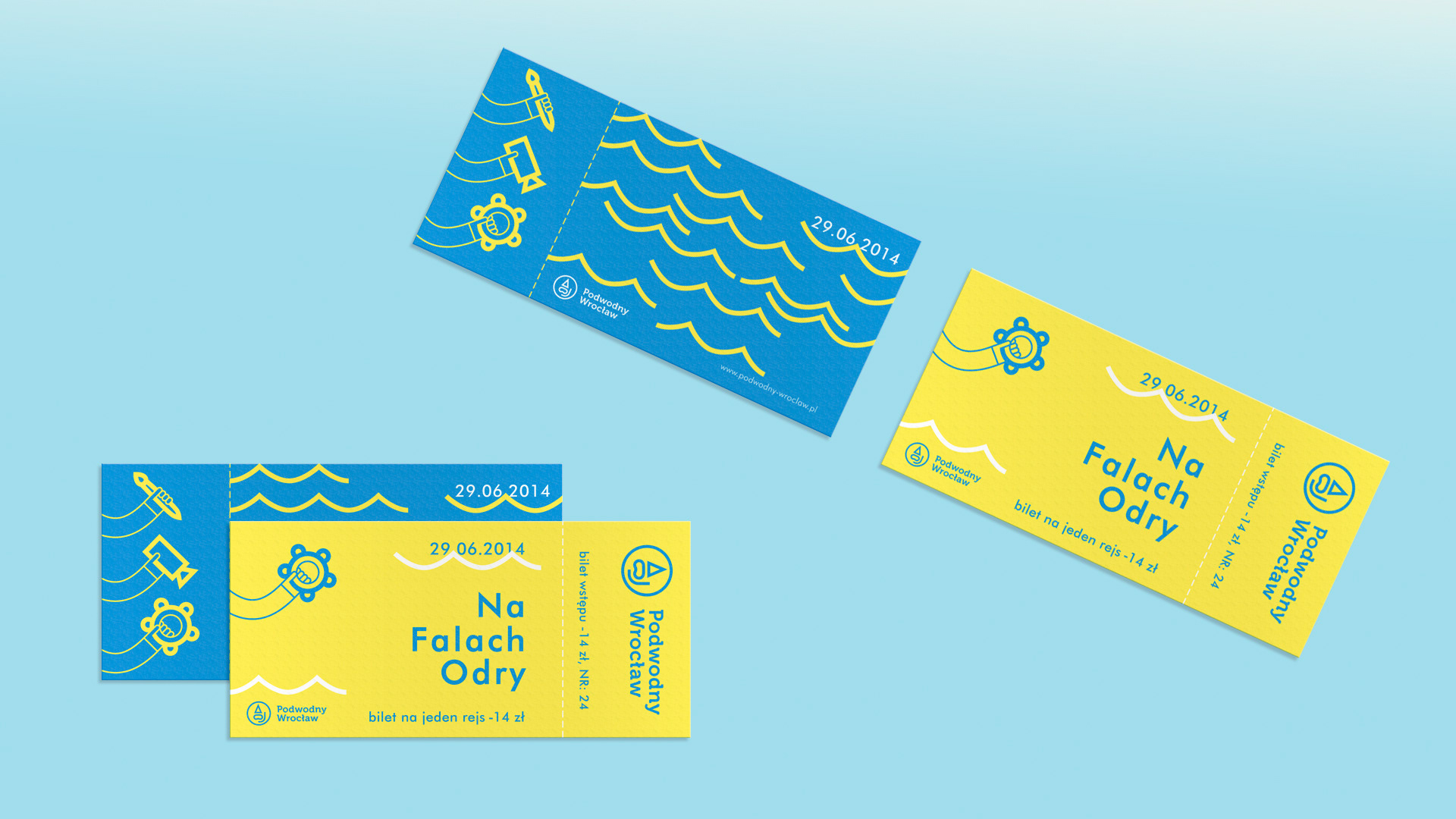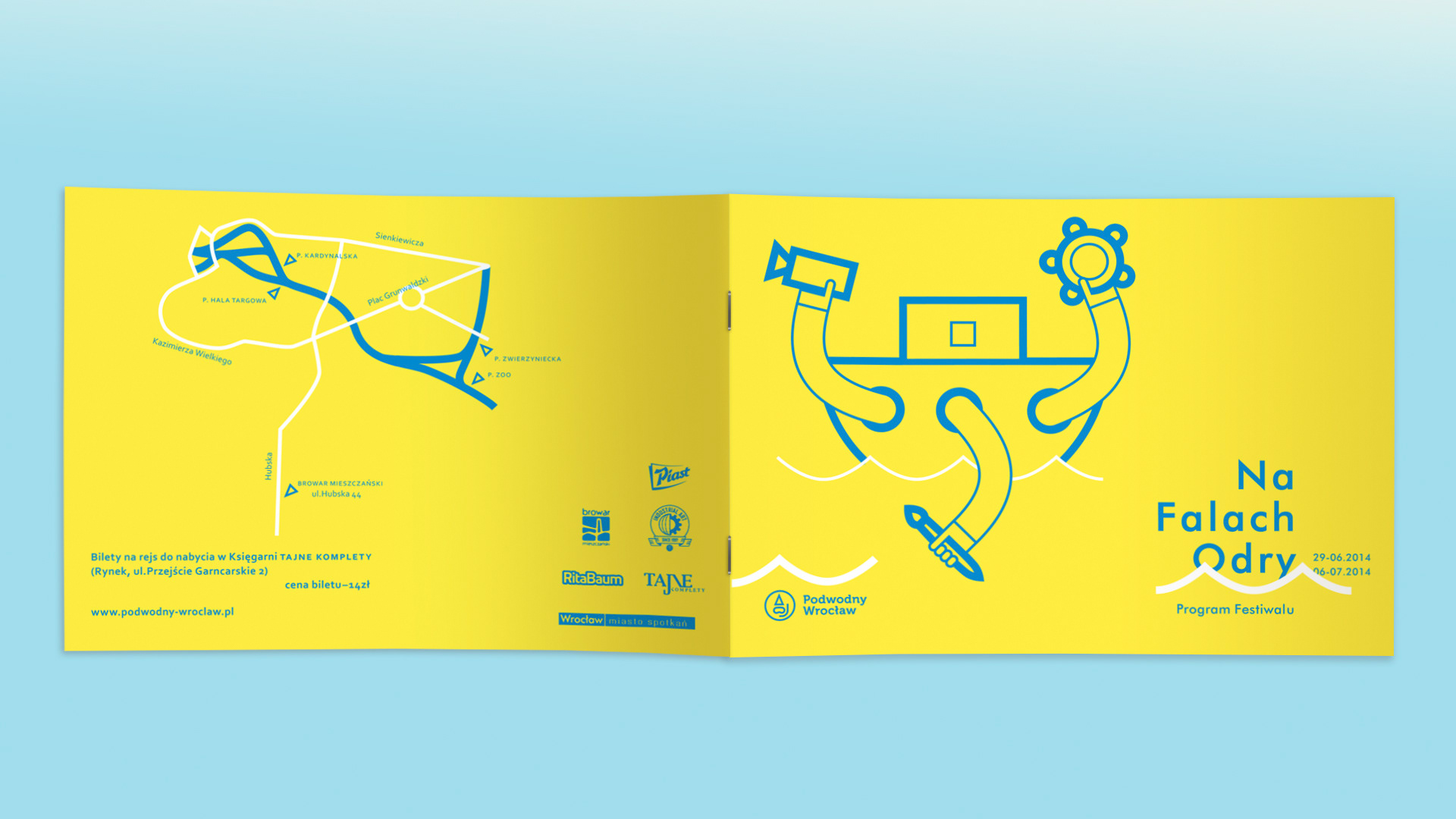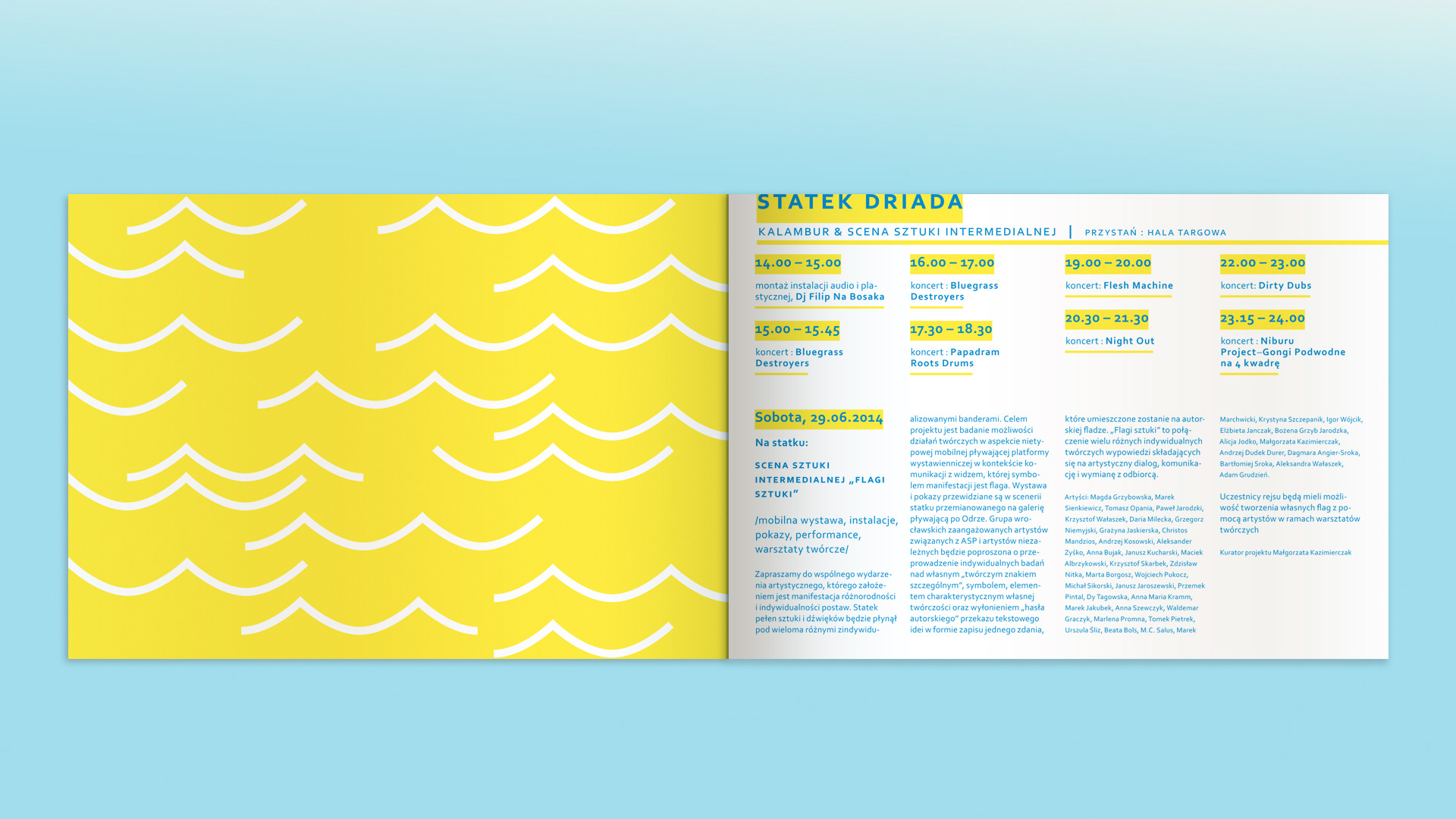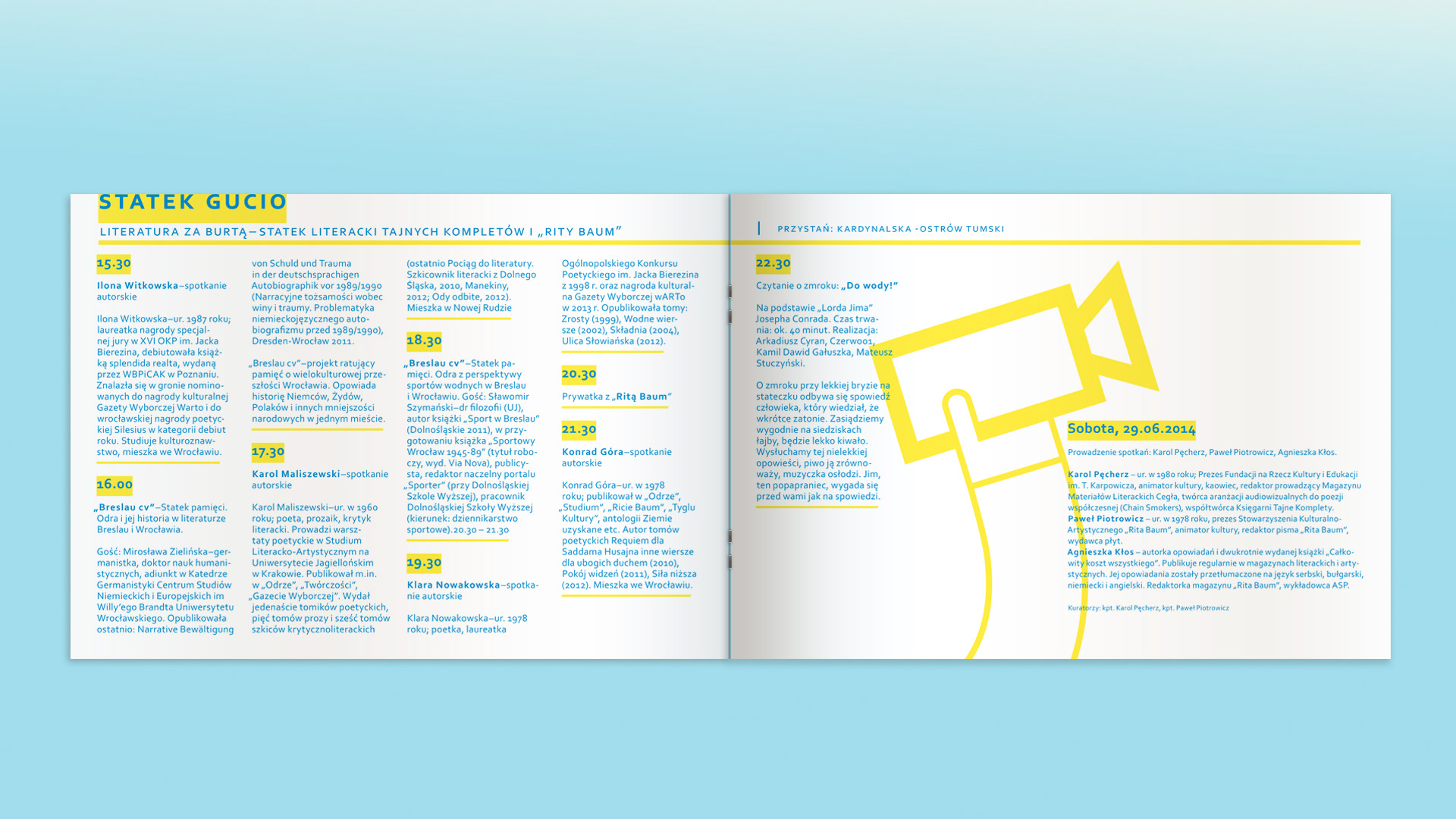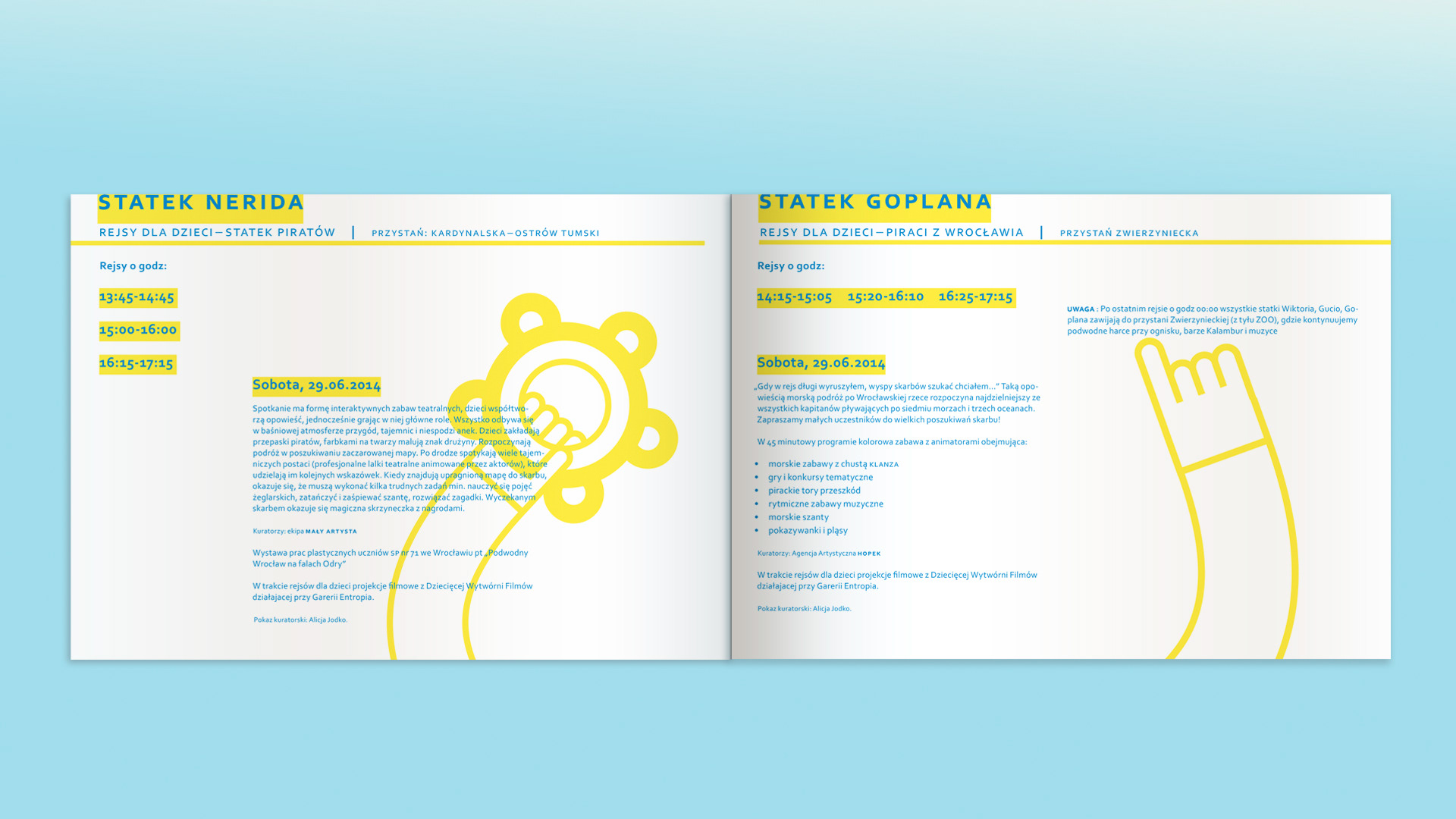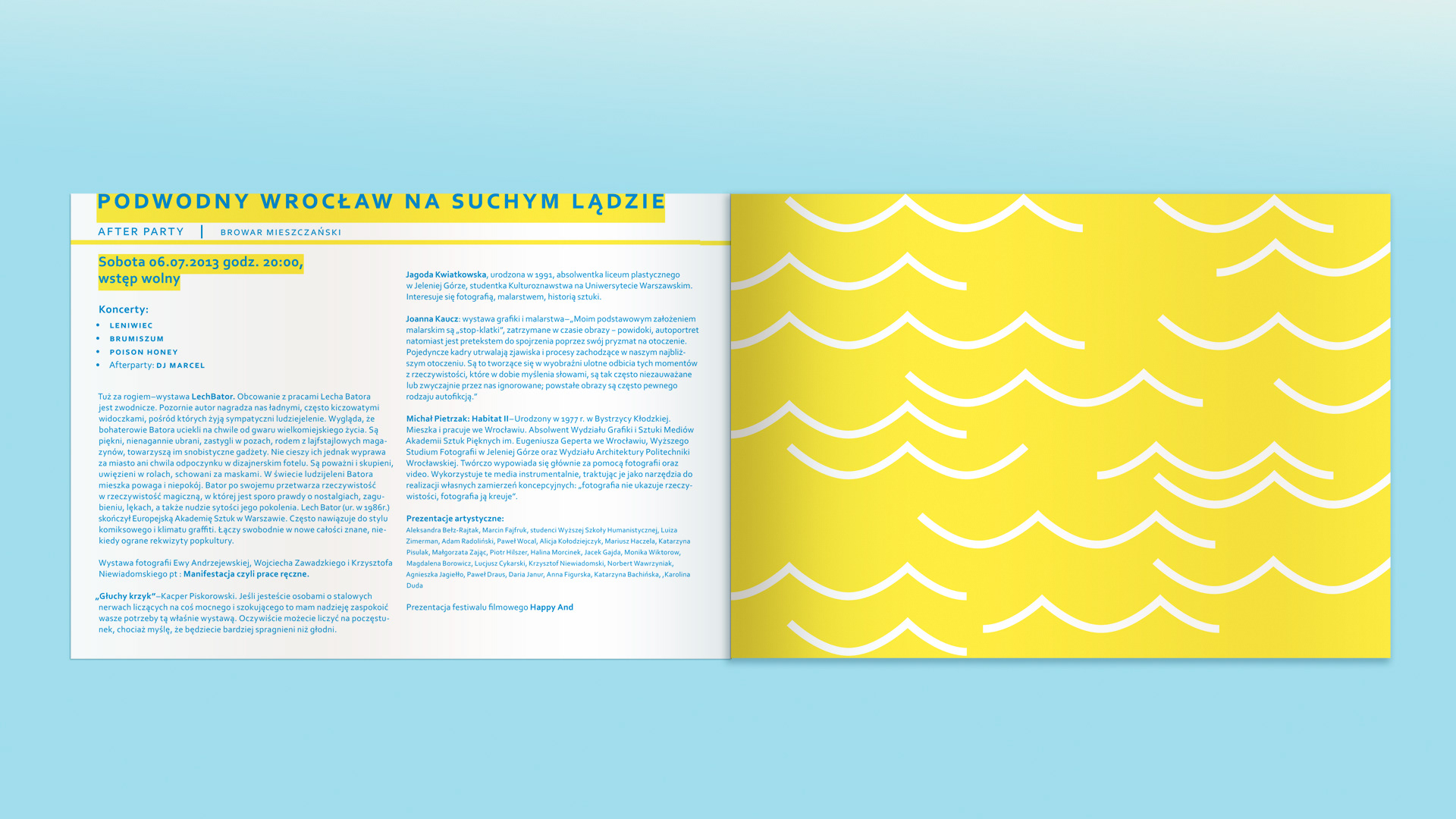 Promotional billboard and posters